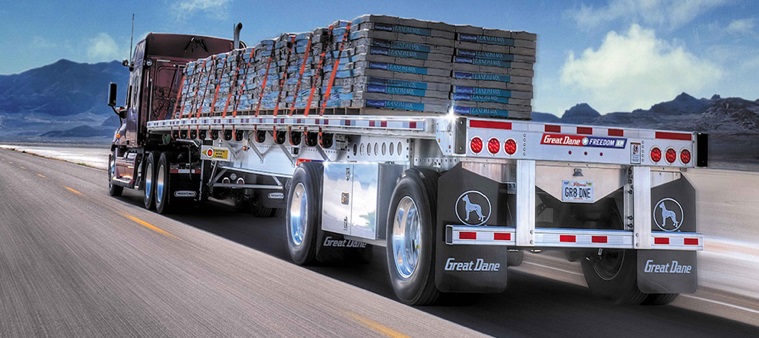 US - The freight industry is currently in a state of flux as new technologies come on line to try and address issues with emissions and greater automation in the industry with autonomous road haulage vehicles and delivery drones. There is also a revolution occurring in the way that customers and logistics service providers interact with a range of companies moving onto the cloud to facilitate their offerings. Now a California-based start up is applying the popular Uber cab-ordering model to the freight and logistics industry across the United States.
Doft uses an app that allows customers to place their requirement in front of Doft-registered freelancers and owner drivers who can then apply to accept the job. The idea is that by cutting out the brokers who would middle man the deal as is currently done substantial savings could be made to the customer in both costs and time. Doft take a fixed $4.99 commission on each job.
Worldwide this sort of freight brokerage has taken off in the last few years and the Doft boast of cutting out brokers rather avoids the point that Doft itself is fulfilling that very role. No matter, the new player uses technology which would also allow for shipments to be tracked from collection to delivery by the customer. Doft says the trucker will benefit from being able to find loads on return trips much more easily, maximising efficiency and profits from less empty runs.
The system has so far been only applied to California as Doft refined their systems but has now gone nationwide and Doft looking for truck operators to sign up across the States and are, to put it mildly, quite positive about the future. Doft CEO Dmitri Fedorchenko commented somewhat immodestly:
"We are going to become a huge, 21st century transportation company that will disrupt the whole logistics industry to make it more efficient, and we won't be staying on the ground, either. We want to save people and companies money and time, as well as helping the environment."
Source: Handy Shipping Guide