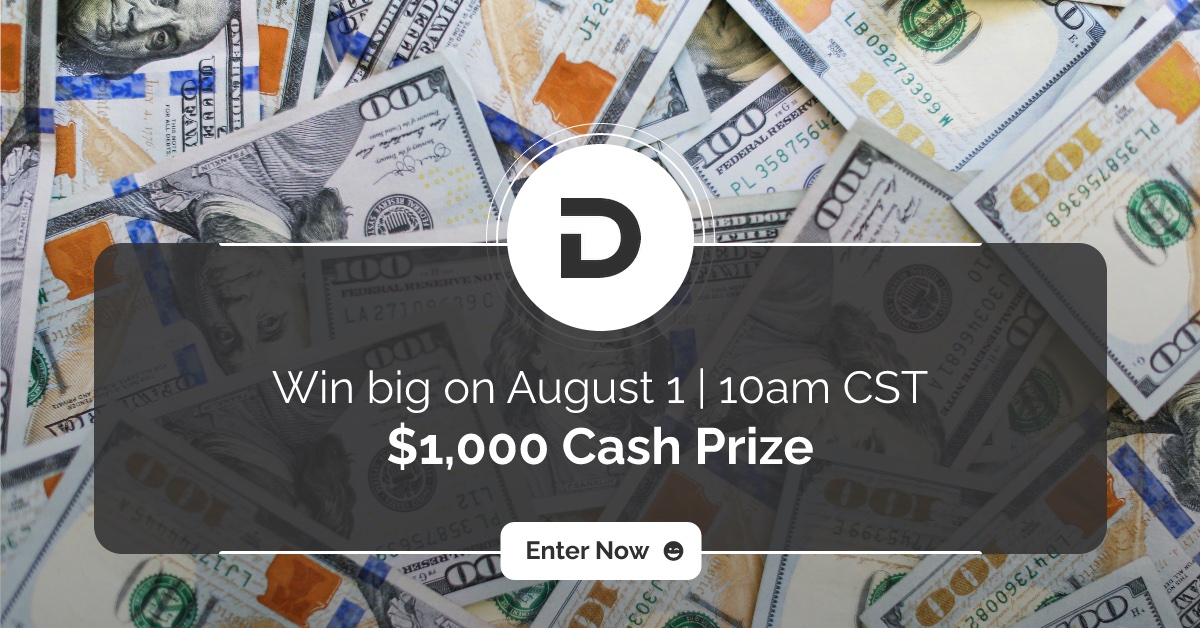 Join Doft's July Sweepstakes for a Chance to Win $1000 Cash Prize!
Introduction
Doft is thrilled to announce its exciting July Sweepstakes, giving everyone a golden opportunity to win a whopping $1000 in cash! Whether you're truck driver, dispatcher, carrier, or logistics enthusiast, this is your chance to participate and stand a chance to be the lucky winner. Read on to learn more about the details and how you can enter for a shot at the prize.
How to Enter
Entering the Doft July Sweepstakes is simple and straightforward. All you need to do is participate between July 3, 2023, and July 31, 2023. You have two convenient ways to enter:
Subscribe to Doft Premium: Subscribe to our Doft Premium plan using the DOFTWIN promo code during the sweepstakes period. By subscribing, you not only gain access to exclusive benefits but also automatically enter the sweepstakes for a chance to win the $1000 cash prize.

Mail-in Entry: If you prefer a non-subscription entry, you can also participate by mail-in. Please refer to the Sweepstakes Official Rules on our website for detailed instructions on how to enter via mail-in.
The Drawing and Winner Notification
The excitement doesn't end with the sweepstakes entry. The drawing to determine the lucky winner will take place on August 1, 2023, at 10 am CST. Our team at Doft will conduct the random drawing to ensure fairness and transparency.
If you're the fortunate winner, we will notify you promptly via email. Keep an eye on your inbox on August 1st, as this could be the day you receive life-changing news!
Enter Now for Your Chance to Win
Don't miss out on this incredible opportunity to win $1000 in cash! Take action and enter the Doft July Sweepstakes now. Remember, you can subscribe to Doft Premium with the DOFTWIN promo code or follow the mail-in entry option. Be sure to review the official rules on our website to ensure compliance and to increase your chances of winning.
At Doft, we're dedicated to providing exceptional services and creating exciting experiences for our valued community. Join the sweepstakes today and let the anticipation for August 1st begin. Good luck to all participants, and we can't wait to announce the lucky winner of the $1000 cash prize!
Disclaimer: This article is for informational purposes only. Please refer to the Sweepstakes Official Rules on the Doft website for complete details and eligibility requirements.