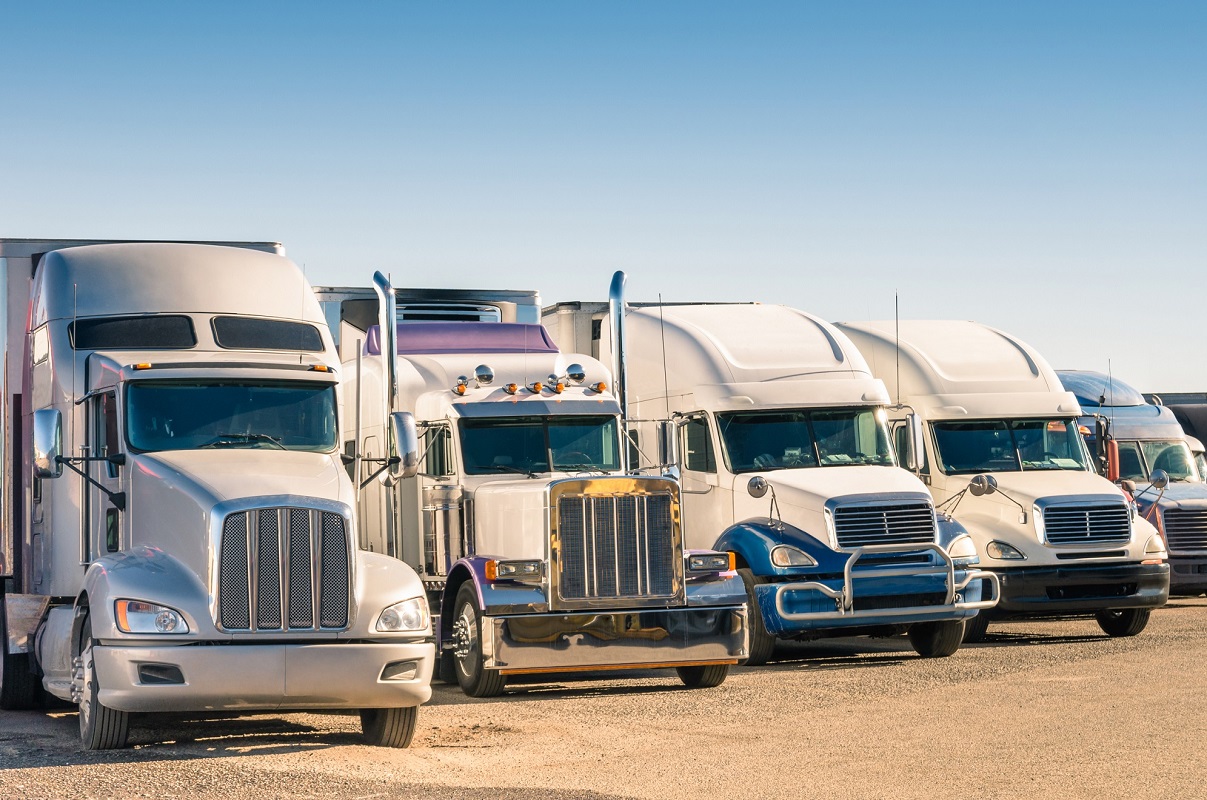 Uber Freight is in the process of radically disrupting the U.S. trucking industry by eliminating standard 30-90 day delayed payment terms with a guaranteed 7-day driver payment.
Uber Freight and its competitors like Doft, Convoy, and Transfix launched apps over the last eighteen months aimed at being more efficient than traditional logistics brokers in matching the 350,000 U.S. owner-operator truckers with shippers.
But the biggest problem for independents and the 400,000 small trucking companies in the U.S., that operate an average of 6 trucks, has been the shippers' terms of payment, which usually involve 30-90 days for payment terms or accepting a 10 percent factoring discount for quick cash.
Uber purchased Otto Motors last year to develop self-driving tractor trailers. To integrate with Uber's on demand business model, the Uber Freight app was first launched in May to only connect truckers and shippers in Texas. Trucks.com reported that independent truckers were intrigued by the app, but did not like the inability to negotiate rates.
Uber has tried to establish fixed-price-market rates that are fair to both shippers and truckers. The effort includes setting a standardized payment policy to address contentious 'accessorial' payments issues regarding layovers, detentions, delayed loads, and driver assist requests.
The improved Uber Freight app is designed to connect drivers to freight loads they like to haul by building in a suite of features that make the app a completely personalized experience. The app's analytics engine learns the drivers' preferences based on the history of loads they have carried, current location, home base, and other personal favorites.
The increasingly smarter 'For You' function in the new app now makes personalized recommendations that is the best fit for the truckers' preference for local, short haul, or long-haul routes. As new loads become available, the app automatically notifies drivers' cell phone, who can single click to book the load. The Verge describes the app as just like Apple's iTunes.
But the selling point for the new Uber Freight app is committing to making driver payments in 7 days. According to comments in Trucks.com, it is common for most logistic brokers to stretch out driver payments by 30-35 days longer than the agreed upon payment terms. Drivers state that if they complain to the broker, they can get blackballed.
With the new app and payment terms being wildly more attractive for independents and small trucking companies, Uber Freight announced that they are expanding push-service coverage to a quarter of all U.S. routes by expanding to the 'major metros' across California, Arizona, Chicago-Midwest region, Georgia, North and South Carolina in the next 90 days.
Source: Breitbart.com