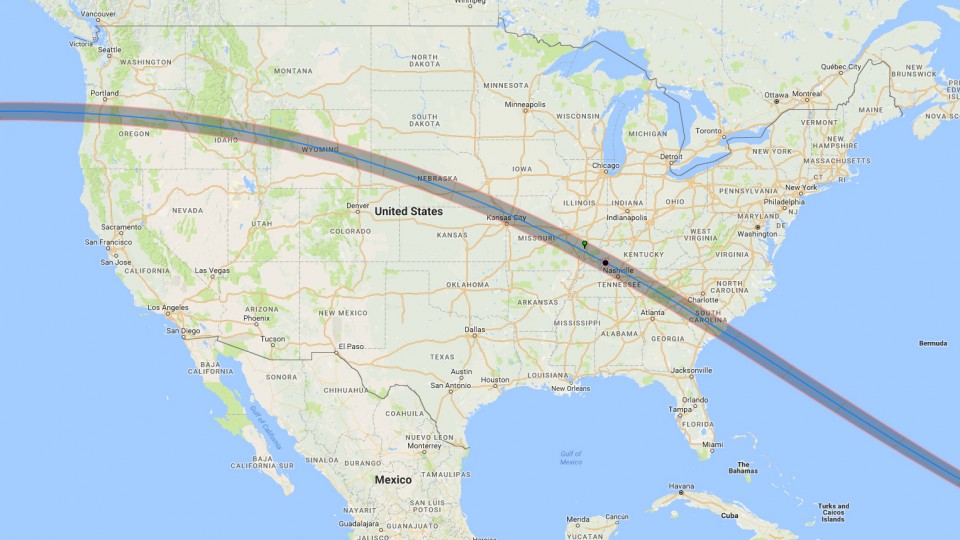 With the first total solar eclipse to reach the continental United States since 1979 taking place on Aug. 21, warnings of heavy traffic disruptions have been issued in recent weeks. 
In reality, states in the path of the eclipse, and companies that provide real-time routing, have been preparing for this rare event for many months.
A total solar eclipse is when the moon passes between the Sun and Earth. The result is all sunlight being briefly blocked, turning day into darkness. It will reach the Oregon coast at about 10:15 a.m. local time, rapidly moving across 14 states in under two hours.
Back in June, the Oregon Dept. of Transportation issued a special alert to truckers, warning that one million visitors will be flooding the state.
"Besides bracing for heavy traffic, [the Oregon Office of Emergency Management] also suggests preparing for possible cell phone service disruptions due to the increase in visitors," the alert said.
In its effort to assist, Oregon said commercial drivers seeking a safe location to park will be allowed to access weigh stations. The state is also recommending carriers talk to suppliers to change delivery schedules, especially along the rural roads projected to be the most clogged.
On the other side of the United States, the Georgia Department of Transportation has been warning of heavier backups in metro Atlanta, especially north of Interstate 20.
State transportation officials said they will have extra patrols and are urging motorists to ensure they have enough fuel so they don?t hit empty in the middle of a traffic jam.
In explaining what truckers in the path of the eclipse might expect, Kelly Frey, vice president of product marketing for Telogis, used Pope Francis's visit to the United States in 2015 as an example. After getting information of his schedule and related road closings, it was plugged into the Telogis's algorithm.
For many truckers, that meant simply being aware there would be additional congestion. For others, the advice was avoiding certain areas completely at specific times.
"Customers are expecting us to be out ahead of events," Frey said. "There are real dollars at stake when they are sitting stuck on the road in congestion."
Jon Davis, RiskPulse meteorology team lead, took note of the eclipse in the summer of 2016, when a customer in the Netherlands sought his advice on the best place to view the eclipse (RiskPulse's data determined it is Wyoming).
Davis said the eclipse is a good example of an event that creates "a totally unique" traffic configuration. He suggested while those in direct path should expect to see significantly more traffic, other areas may be likely to benefit from fewer vehicles on those roads.
Back in Oregon, Mike Card, president of Combined Transport in Central Point, expressed skepticism about how bad the traffic mess will be. But Card said it is important truck drivers are notified about the event, especially when it comes to safety. "Watch out for idiots pulling off the road right in front of you," he stressed.
Marleen Winer, a vice president with TeleType Co., makers of the SmartTruck routing app, said her company will likely warn customers days ahead of time. For something as rare as a total solar eclipse, alerting drivers to the odd change in light and potential dangerous windshield glare may be even more important than the traffic, she suggested. 
Source: Fleet Owner