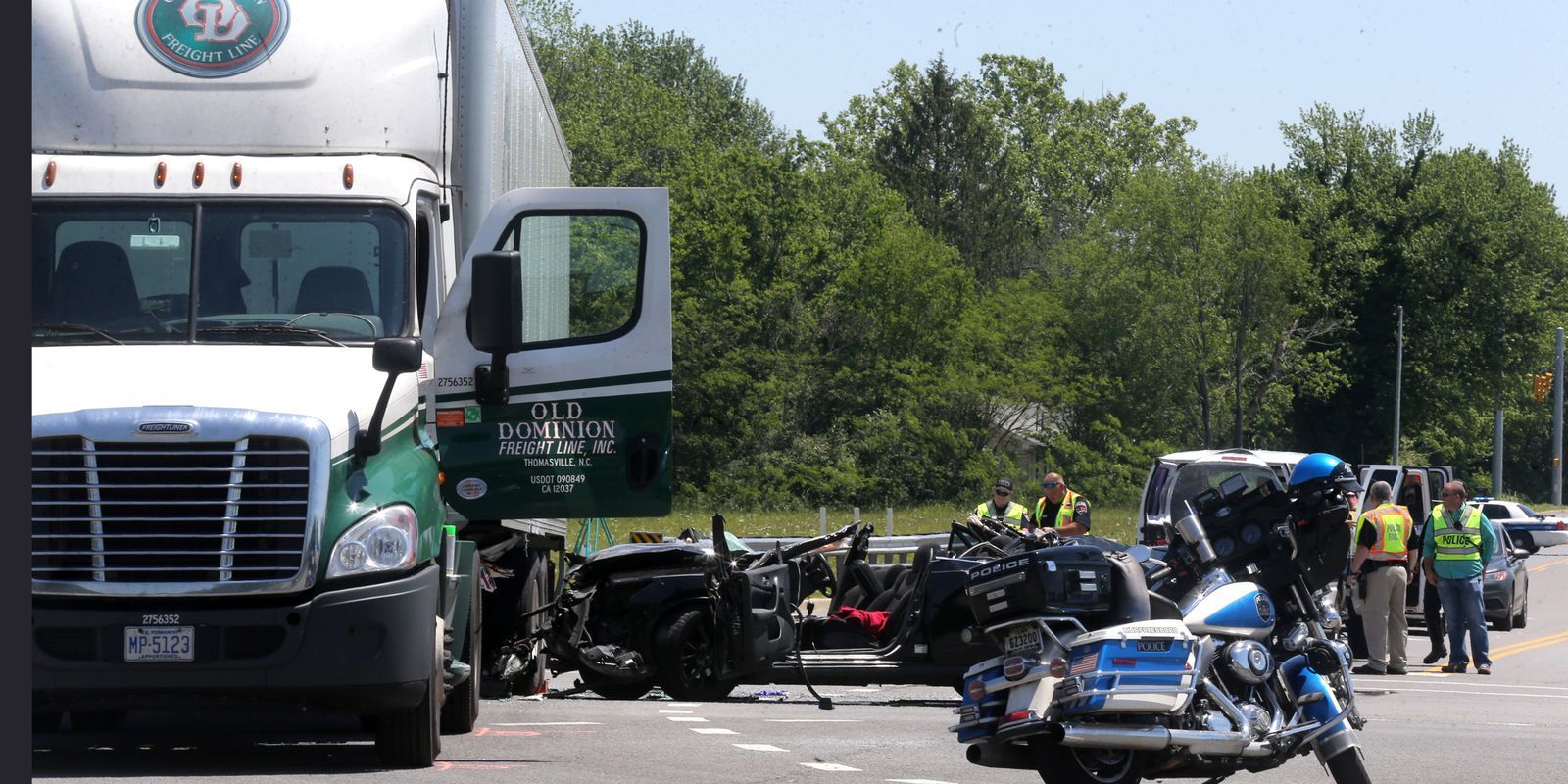 Is the driver in the next lane impaired by opioid use?
Fatally injured drivers who tested positive for prescription opioids rose seven times from 1% in 1995 to over 7% in 2015, according to a recent study from Columbia University's Mailman School of Public Health.
"The take-away message is that the use of prescription opiates could have a big risk and impacts driving safety for everyone," said Guohua Li, DrPH, MD, professor of epidemiology and anesthesiology and the founding director of the school's Center for Injury Epidemiology and Prevention. He is the study's co-author.
"Two-thirds of them (drivers killed in crashes) also tested positive for other drugs," he added. "Using opiates in combination with alcohol and other drugs is quite common, and that creates a more concerning situation."
Li and his team analyzed toxicological testing data for over 36,000 drivers who died within one hour of crashes in California, Hawaii, Illinois, New Hampshire, Rhode Island and West Virginia between 1995 and 2015.
"We restricted our study to these six states because they had consistently performed toxicological tests on injury fatalities," he explained. "We found that the proportion of fatally injured drivers testing positive for prescription opioids increased progressively from 1.0% in 1995 to 7.2% in 2015. The three most commonly detected prescription opioids were hydrocodone, oxycodone and morphine." Among those testing positive for prescription opioids, 30% had elevated blood alcohol concentrations and 67% tested positive for other drugs. During the study period, the proportion of fatally injured drivers testing positive for alcohol had remained fairly stable at about 39%.
What about truckers?
"We included truck drivers in the study but did not look at them separately because the number of fatally injured truck drivers was too small," Li said. "From our previous work, we know that commercial truck drivers were less likely to test positive for alcohol and drugs than car drivers because the former are subject to mandatory alcohol and drug testing programs."
This could change if a DOT proposal to add opioids to the testing panel becomes a rule. In order to bring its drug testing in line with new Health and Human Services guidelines, the DOT earlier this year had proposed adding four opioids to the testing panel: hydrocodone, oxycodone, oxymorphone and hydromorphone. The proposal is pending.
If it becomes a regulation, Li estimates that about 3-4% of truck drivers will show positive for the drugs.
Currently, a truck driver who uses opioids prescribed by a physician may drive as long as they are certified fit for duty by a DOT certified medical examiner. Indeed, many truckers have taken opioid pain killers for many years without impairment. The legal aspect is complicated, however, because unlike alcohol blood amounts, which are considered to be legally impairing above .08% by volume, there is no legal standard for opioid impairment.
"There is no way [to test for opioid impairment] just by testing a blood or urine sample," Li noted. "All the tests show is that the driver has used this substance recently, and if you want to say that the driver was impaired by the prescription opiates, then you need further medical evaluation. A single test really cannot tell. We can estimate the dose of the drug the driver has taken but whether the driver is impaired by the drug that's really a more nuanced medical question, and you have to go through additional assessment.
"I would say at best it's an educated guess," he continued. "You have to strike a balance. If a driver has chronic pain and his or her physician has prescribed opiates, as long as a drug is in a stable dose, and the driver has adapted to the effects of the opiates, and they [doctor] say it's okay to use it then the opiate prescription opiates alone should not have a significant adverse impact on driving safety."
Opioids are sedatives and can cause drowsiness, slower reaction time and diminished alertness.
In March, President Trump established the 'President's Commission on Combating Drug Addiction and the Opioid Crisis.' The commission issued a preliminary report describing the overdose death toll as a September 11th every three weeks. [3,000 people died when planes hit the World Trade Center Towers] They urged the president to declare a national emergency under the umbrella of various public health acts, but he has not done so. From 1999 to 2015, more than 183,000 people have died in the U.S. from overdoses related to prescription opioids, according to the Centers for Disease Control. Every day, over 1,000 people are treated in emergency rooms for misusing prescription opioids. Also, CDC reports that among new heroin users, approximately three out of four report having abused prescription opioids prior to using heroin. (On August 18, police allege that a 28-year old truck driver, traveling westbound on I-74 in Ohio, jack-knifed his truck and hit a guard rail before rolling back into the highway. The interstate was closed between Montana Avenue and North Bend Road for several hours. Police say that the driver had overdosed on heroin and blacked out while behind the wheel. There were no other injuries reported.)
Li believes that adding opioids to the truck driver drug panel is a good idea. "I think it's sensible given that the use of opiates has been on the rise. We are facing a new reality in which the use of prescription opiates has been increasing so much in the general population as well as in the driver population. I think it's sensible to add prescription opiates to that list."
More research is needed, Li suggests. "There's very little data or research about other related health consequences such as injuries, fatalities, fatal multi-vehicle crashes due to driving under the influence of opiates and other drugs, opiates in combination with alcohol and other drugs, or opiates alone. Based on our estimates if you are talking about seven percent of the fatally-injured drivers currently testing positive for opiates this translates into about 4,000 fatalities per year from motor vehicle crashes alone, which might be attributed to prescription opiates. This is a very conservative estimate. We haven't really looked at other issues such as  occupational safety concerns [working with machinery, for example]. The actual consequence of the opiate epidemic, I think, is much greater than the overdose fatalities alone."
Source: Fleet Owner