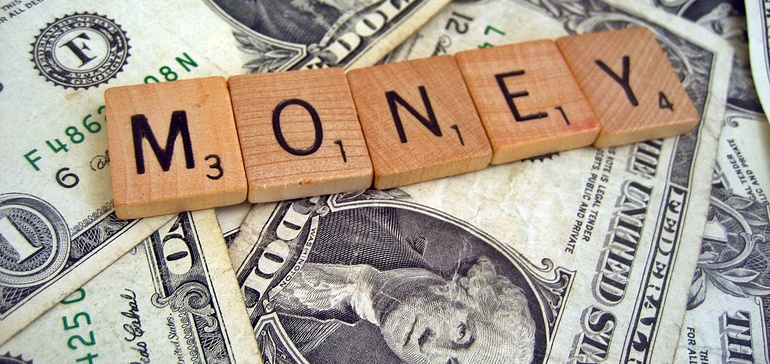 Supply chains are constantly changing as new rules, technologies, resources and market trends transform operations. Here's a skim of the week's indexes, technology announcements, expansions and M&As from around the web.
In Case You Missed It
Market Snapshot
Like it or not, an expanding economy is generally correlated with higher prices for consumers and businesses alike.
In just one indication of a growing economy, private sector jobs grew more than expected in February, according to The Wall Street Journal. Moody's Analytics and payroll processor Automatic Data Processing  (ADP) found the nation had gained 298,000 private jobs last month, marking 110,000 more jobs than economists had predicted. The construction, mining and manufacturing industries were largely responsible for this growth, per the report.
More money in citizens' pockets typically means more disposable income, which, in broad general terms, symbolizes higher demand for goods. At its root, higher demand will force higher production and strain supply, as outlined in last week's column. In turn and in theory, price will increase to account for the increased demand and consequent supply needs.
There are many, many more factors in this relationship, but the general effects were evident in a report that reached Supply Chain Dive last week.
Decorative paint producer Jotun sent a press release last week announcing it would increase the price of its products due to a rising price of raw materials. "Positive economic figures from China, USA, Japan and EU has led to higher demand for some raw materials, at the same time as the supply-side have faced challenges," according to the company. "When the costs of key components continue to increase significantly over time, it leaves us with no other option but to raise the prices on our affected products," said Geir Boe, Group Executive Vice President.
Coincidentally, another report by IBIS World highlighted a similar concern for corrugated boxes last week, stating they expect the price of the product to rise by 3.9% this year despite the material's consistent price decline since 2014. "This increase can be attributed to swelling demand and increasing input costs," IBISWorld Procurement Research Analyst, Mark Seraydarian said in the press release.
The next Consumer Price Index report will not be released until next week, but last month it rose 0.6% for a 12-month increase of 2.5%. Demand is rising, and overall, goods appear to be getting more expensive. Account managers should take note.  
Technically Speaking
Startup companies are often undertaken because they are seeking to address an industry inefficiency. Seeking out accelerators in any sector can help shed light on some of the problems most worth fixing.
The Association for Advancing Automation (A3) this week announced the eight finalists in its Automate Launch Pad competition. Andros Robotics, Apellix, Augmented Pixels, HEBI Robotics, Kinema Systems, Robotic Materials, SAKE Robotics and Vention are now competing to exhibit their technology at the association's annual show.
Some of the new technologies are truly forward-looking, including Augmented Pixels' mapping technology to help drones and robots navigate in non-GPS environments, along with Augmented Reality and Virtual Reality glasses for indoor navigation. Others seek to fix age-old problems, with solutions like Apellix's platform-as-a-service to help robotics systems "move workers out of harm's way" or Kinema Systems' mixed-sensors to enable a self-learning depalletizing machine.
As these competitions show, startups tend bundle up and create solutions for known market inefficiencies. The latest example is brought to us by Overdrive, which reported this week a new startup had entered the on-demand freight matching market. The California-based startup is named "Doft" for "Do freight transportation," per the report, and matches shippers with truckers taking a 4.99% service fee from each side. 
Speaking of automated technology, SAP's most recent update to its Integrated Business Planning suite included seven new features, most notably embedding machine learning technology to the solution. The company hopes the technology will help improve visualization, orchestration and product lifecycle management capabilities. 
In other news, Avnet and Arrow announced they would invest over $20 billion each to pursue Internet of Things transformations; Tech Republic reports the number of robots in warehouses will reach 620,000 by 2021; and doctors in Nepal turned to 3-D printing technology to produce medical products in otherwise inaccessible locations.
Breaking Ground
Call it nearshoring, reshoring or simply building more but each week's news show more and more plans to build out production capacity within the U.S.
This week, Samsung announced plans to invest $300 million in a new production plant making oven ranges in the U.S., rather than Mexico. Last year, the electronics company announced a $1 billion investment in a new Austin, TX semiconductor facility, and last week competitor LG Electronics stated it would build a $250 million washing machine facility in Tennessee, The Wall Street Journal reports.
It's not just manufacturing, though. Logistics construction throughout the U.S. has been booming as companies expand their distribution capacity.
Kroger will build a $60 million, 674,000 square-foot refrigerated distribution center in the Greater Cincinnati area, the Cincinnati Business Courier reports. Meanwhile, Ashley Furniture Industries announced it would build a $65 million, 850,000 square-foot distribution center in Mesquite, TX to expand its own business.
But some are concerned the nation's infrastructure may not be able to handle this rapid growth in production and distribution networks.
The American Society of Civil Engineers graded the nation's infrastructure at a D+, an unchanged rating from four years ago, with the highest rating (B) going to the country's rail infrastructure. The society also noted the nation's infrastructure needs grew by $1 trillion from four years ago, adding to its concerns. 
Fortunately, infrastructure appears to be an important focus of the new administration, even if the legislature has yet to address the issue. Recent reports indicate President Donald Trump is looking to push shovel-ready projects forward first, and planning for an infrastructure proposal is well underway.
Both those news should be a breath of air for ports and shippers concerned about increasing costs of logistics, both in time and money.
Mergers & Analysis
Ever wonder why the U.S. does not have a major shipping line, while Asian and European carriers dominate the market? That question was brought up to the House of Representatives by Rep. John Garamendi of California and two others this week.
Sure, there is the American President Lines, or APL, which arose from the ashes of the Dollar Steamship Co. in 1938, according to Wikipedia. But that line is now a wholly owned subsidiary of CMA CGM after its former parent, Neptune Orient Lines, was acquired last June. Then, there's the U.S. Merchant Marine, which American Shipper reports operates just 80 ships compared to the 1,200 before World War II. 
In other words, as Garamendi reportedly notes, 99% of U.S. trade travels on non-U.S. ships. His bill, H.R. 1240, would require "up to 30% of exports" of LNG and crude oil to be transported on U.S. tankers. Interesting concept, but perhaps it's for a good reason the U.S. is out of the shipping business.
The industry has rapidly consolidated, eating up most competitors or driving them bankrupt amid record low rates and weak volumes. An anti-global trade sentiment and concerns of a U.S. oversupply of oil may further complicate the Congressman's plans if it gains any traction (likely as a rider on another bill). Add to that shippers' general distrust of the industry after last year's bankruptcy of a government-sponsored line and it's especially turbulent times to suggest expansion.
Speaking of shipper distrust, THE Alliance recently unveiled its new port of call network, while noting the creation of a trust fund to mitigate network-wide ripple effects from a potential, but "unlikely" bankruptcy. That an alliance of lines agreed to set aside funds to protect from each other, painting it as a competitive advantage, shows the degree of uncertainty within the industry.
In other news, Kewill's acquisition of Lean Logistics drove the two companies on a new path altogether. The combined companies will form BluJay and offer "global trade" services as opposed to just TMS or WMS solutions, American Shipper reports. The move mirrors a general industry trend of logistics companies expanding to service the full supply chain, rather than a specific link.
In terms of merger and acquisition news, however, one company stood out above all others this week for a teeter-totter marriage with FedEx ' or was it UPS' It's like the two parcel carriers are fighting for custody of a strategically important child, and though UPS had the rights all along, the company ultimately lost out due to a poor court decision.
The Wall Street Journal reports the European Union annulled an antitrust court's decision to block UPS' acquisition of TNT Express, previously among one of the three most important carriers in Europe. The court had ruled in 2013 a UPS-TNT merger would shut out other players, including FedEx, from the market. Hearing the concerns, UPS backed down - and a few years later, FedEx stepped up to acquire TNT in 2016. 
Speaking of bad breakups, the Georgia Ports Authority (GPA) has reportedly been looking to rid itself of anything to do with Hanjin Shipping since the company defaulted last year. Now the company is officially bankrupt, the GPA can officially sell the 256 containers left behind, according to American Shipper. 
In other news, US Foods will acquire Alabama meat processor and distributor SRA Foods, and various East Asian companies are looking for investments or acquisitions in the U.S. amid rising trade tensions.
By Edwin Lopez
Source: Supply Chain Dive