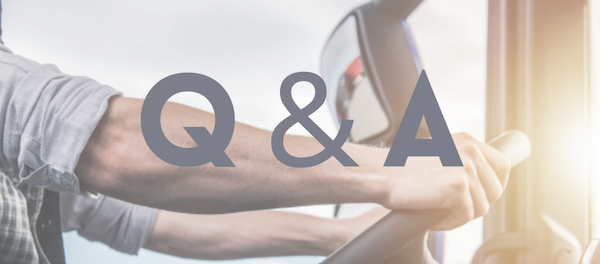 Our Q&A feature gives you the ability to communicate with potential service providers (motor carriers or freight shippers) throughout the course of your booking on Doft.
Freight shippers can now receive questions from truck drivers directly, so please hash out important details prior to booking such as price, dates, insurance availability, or how you'd like your items to be shipped and reply to drivers in the Q&A section of your load.
Truck drivers can now Ask questions about loads. If you need more information in order to book a load, click Ask a Question on the listing to communicate with the customer - please remember not to include contact information here. Once you've reviewed the shipment details and cleared up any questions with the shipping customer, it's time to book your load.
Listing Q&A
Service providers can ask questions on any listing prior to booking a load.
We'll send an email notification, letting you know each time you have a new question or answer.
Reply as many times as needed.
Enjoy using Doft!