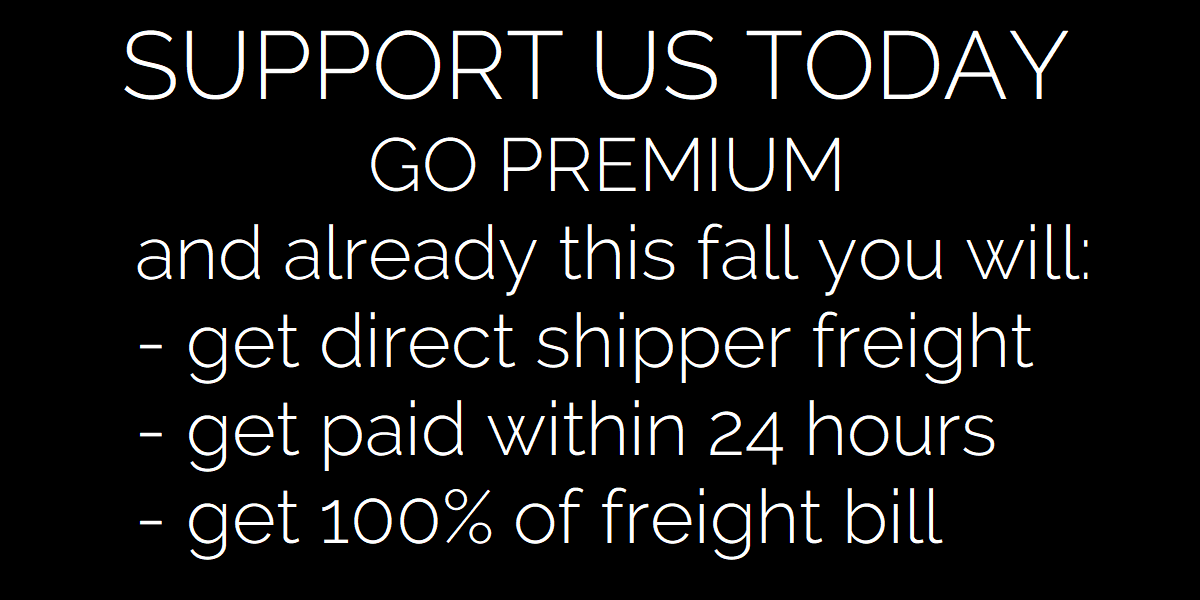 When shipping runs better, the whole world runs better too. 
We really need your support today, because we want to help you earn more on every shipment and eliminate the pain you feel when dealing with brokers! Every shipment from a direct shipper will allow you to earn up to 35% more!
This fall we will be introducing a new feature called "instant booking" for all direct shippers loads. This feature will be available to Premium users only. You will get paid in full within 24 hours after delivery. Doft will pay 100% of the freight bill. No more games, no commissions - only "instant-paying" direct shippers loads.
If an owner-operator or carrier wants to build a fleet and get paid quickly the same rate during good and bad times, go to the same shippers and receivers and a set schedule, then working with direct shippers should be the goal. We love the positives that come with working directly with shippers.
By upgrading to Doft Premium for only $9.99 today, you will allow shippers to send you loads directly when our new version is live this fall!
HASSLE-FREE PAYMENTS ON DELIVERY
A job well done deserves a smooth, timely payment. We will set up a process that makes sure you get paid immediately and effortlessly, so you can move on to the next job. Here's how it'll work:
STEP 1: SHIPPING CUSTOMER PREPAYS AT BOOKING
The direct shipper will need to prepay for the job (in full) at booking.
STEP 2: UPLOAD BOL
Once you deliver the goods, your payment is ready to be released. To release the payment, you'll upload your BOL on loadboard.doft.com or through the Doft mobile app.
STEP 3: WITHDRAW YOUR FUNDS
Payment release places the funds directly into your Doft account within minutes after delivery. Designate how you'd like to withdraw your money into your bank or other accounts through your withdrawal preferences.