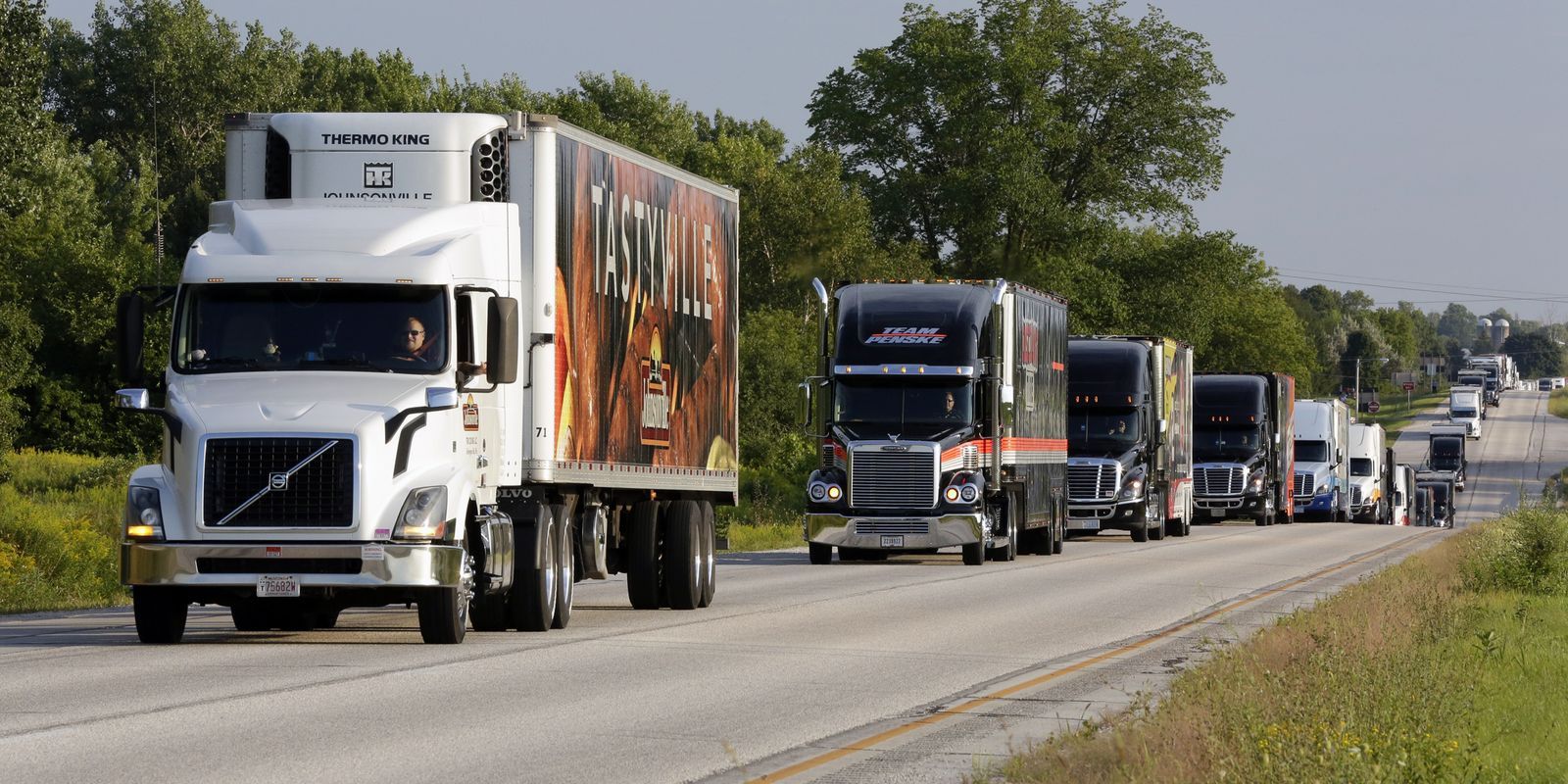 US - Following on from the disruption caused by Hurricane Harvey, which has resulted in 44 fatalities, the Port of Houston has announced that all of its facilities will be resuming operations as of today. Mariners are reminded to proceed with extreme caution due to debris and other unmarked hazards and missing or off-station navigation aids. Please report any hazardous conditions to the Sector Command Center at (281) 464-4851.
US - Stealing the march on its rival Tesla, who caused ripples when they announced their demonstrator semi-truck would be displayed in September, Cummins unveiled its new all-electric powertrain in a demonstrator truck to the media. The demonstrator truck uses a 140 KWh battery pack instead of a 12-litre engine and when paired with a trailer has a gross vehicle weight rating limit of 75,000 pounds.
The concept truck has a range of about 100 miles on a single charge for city driving that's extendable to 300 miles with additional battery packs. The basic pack is rechargeable in an hour and Cummins say they are working on a method to reduce this to twenty minutes.
It also features a regenerative braking system and the potential for solar panels on the trailer roof can send energy to the battery pack. Air drag is reduced by replacing side mirrors with an in-dash camera system. The truck achieves a significant air drag reduction via its highly streamlined design as well as a better sealed truck body and underbody - with no front radiator intrusion.
Cummins state that they intend to remain one of the world's primary truck builders into the future and is also developing LNG and alternative fuel-powered rigs, as well as what it says will be the cleanest diesel engine ever that it plans to market from 2022.
US - Freight carrier Schneider is celebrating achieving a 99.9999% in theft-free loads in 2016, according to data from CargoNet, a cargo theft prevention and recovery company. Schneider states that the achievement was possible to their layered security approach with both carrier and shipper working together from beginning to end for truckload and intermodal moves. Dave Geyer, Senior Vice President and General Manager of Van Truckload for Schneider, commented:
"While we employ various technologies and processes to keep freight safe, our best assets are our careful and observant drivers behind the wheel of every load. Schneider drivers" skill sets are kept sharp through thorough theft-prevention training, both during drivers" onboarding and in quarterly training sessions. We also keep our drivers updated on the locations and types of thefts that are occurring industrywide."
US - Silicon Valley truck-sharing start-up, Doft (Do Freight Transportation), has announced its integration with CarrierCheckup, a leading motor carrier monitoring technology for motor carrier information and vetting solutions. The integration is designed to help users minimize motor carrier hiring risks. CarrierCheckup's data, including safety ratings, insurance and authority information, is now pulled into Doft and displayed for each carrier throughout the process of booking a load by shipper.
During the load booking process Doft will now automatically check and verify the carrier's certificate of insurance information to ensure that coverage meets the requirements that the user has set. At the final stage, while booking a carrier to a load, Doft also updates data in real time to ensure that the carrier is still acceptable. This means that CarrierCheckup now serves as a backend motor carrier data provider and carrier vetting interface for Doft. Dmitri Fedorchenko, CEO and Founder of Doft, said:
"Integration with CarrierCheckup has given our shippers an outstanding transparency of Carrier's hiring risk level. It has also increased Doft's qualification and vetting process efficiency of on-boarding new motor carriers and monitoring existing ones."
INDIA - Following from heavy flooding that disrupted services, all Mumbai ports and terminals are now returning to normal operations and the waters are reported to be receding in some areas.
Port operations have resumed but are still affected by staff turnout and though operations at anchorages have also resumed though some movements are reported to be slow.
QATAR - Shipping Line Milaha has announced the launch of a direct freight container service between Pakistan and Qatar. The new service, called PQX (Pakistan Qatar Express Service), will operate weekly between the Port of Karachi, Pakistan and Hamad Port, Qatar with a competitive transit time of 4 days, making it the fastest direct connection between the two countries.
The PQX will also establish a 2nd weekly service to and from Mundra, India, which will add to Milaha's existing Mundra call as part of the IQX (India Qatar Express Service). PQX will be operated with two 1,700 TEU vessels and a weekly call in all ports following a Mesaieed - Mundra - Karachi - Hamad - Mesaieed rotation. The first vessel will depart from Karachi Port on 7 September and arrive at Hamad Port on 11 September. Commenting on the launch of the new service, Milaha's President and CEO Abdulrahman Essa Al-Mannai said:
"We have been vigorously ramping up our operations between Qatar and key Asian markets in response to growing demand from traders, importers, and exporters on both sides. Our new PQX service will cater mainly to perishable products and other food stuff, and will increase options for customers in Pakistan and India to access Qatar and other Arabian Gulf markets. This is part of Milaha's ongoing commitment to support the growing trade between Qatar and its partners by delivering tailor-made, cost-efficient supply chain solutions."
RUSSIA - MONGOLIA - CHINA - Speaking to seminar this week, Russian Transport Minister Maxim Sokolov said that road freight between the three countries would soon be tremendously boosted as the partner nations signed a new agreement to open a trans-Asian road corridor. Sokolov said:
"We expect that this agreement will come into effect and will be ratified shortly in our countries. And haulage via the Russia-Mongolia-China corridor will open already next year, in 2018. This is the development of the central railway corridor, organizing transit trucking activities on the Tianjin-Ulan Bator-Ulan-Ude route and paving a road along this route."
Source: Heavy Shipping Guide