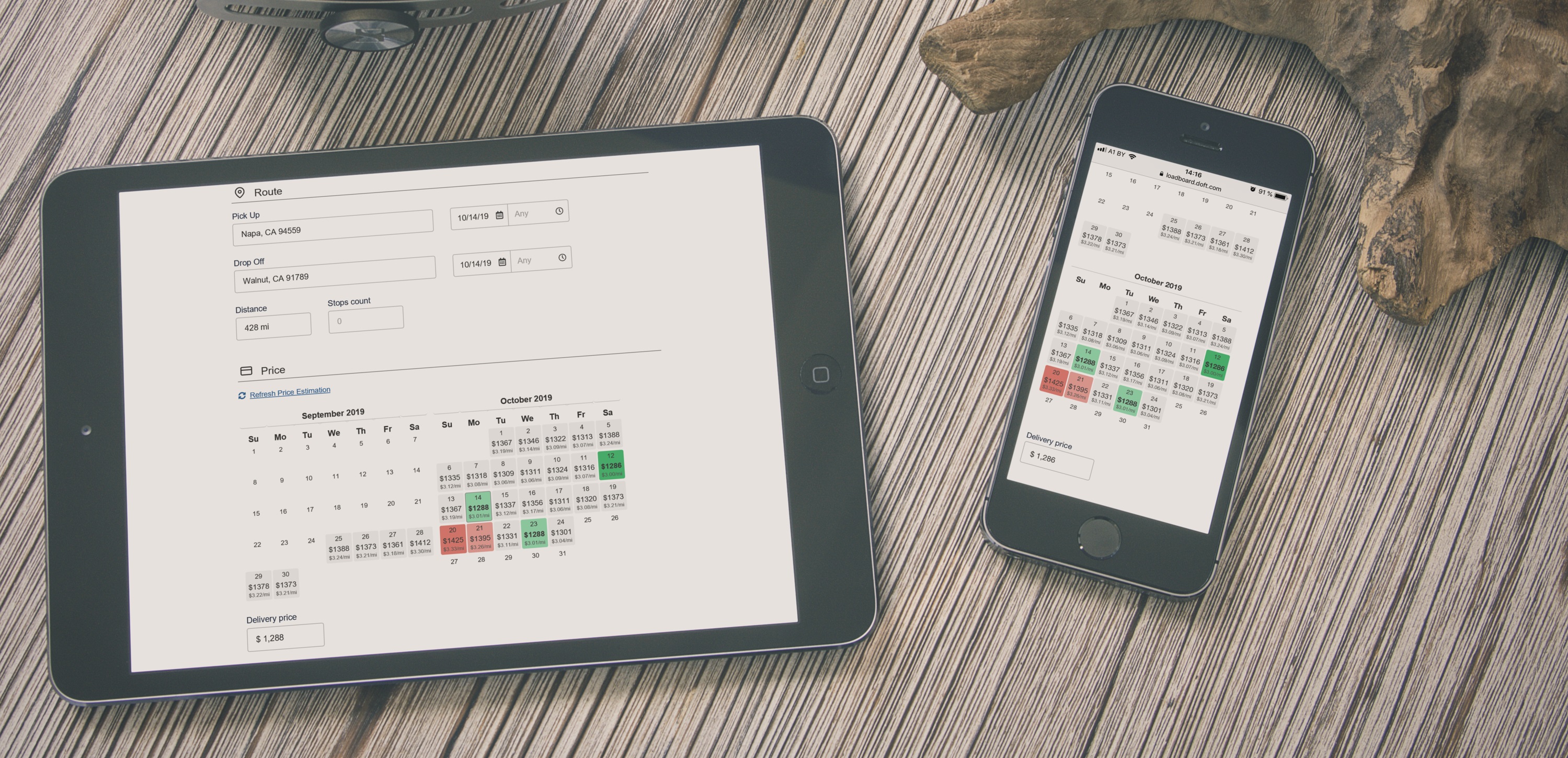 Doft, the cargo-hauling trucking platform, has unveiled a new feature that gives shippers — companies and distributors who dispatch cargo en masse —  access to real-time market rates for specific routes up to four weeks in advance.
The feature, called Rate Forecast, is part of Doft for shippers, which offers companies technological capabilities similar to those trucking firms have enjoyed from the get-go.
In lane
For shippers, part of the appeal of Doft lies in its instant marketplace pricing, which is generated in real time based on conditions like driver availability and other "freight-specific variables," such as distance, location, time of year, and cargo type, among other factors.
However, if a shipper wants to schedule a load for the same route each week, they won't necessarily know how much it will cost, as fluctuating market conditions can impact pricing. With Rate Forecast, Doft harnesses machine learning to assess these dynamic factors and generate rates in real time up to one month in advance.
In an industry like logistics, where market trends can be opaque and conventional practices are often the go-to solution, Rate Forecast sets a new standard for visibility in the market.
It's basically a little like a flight-booking engine, allowing you to choose your pickup and drop-off locations, with the price for each of the next 30 days displayed in a calendar format.
Until today, the best way to get an accurate quote on a shipment was to call or email a truck and negotiate a price for a load. Most shippers don't have time to do that for every individual shipment, so they often rely on their knowledge of past rates to know whether they're getting a good price for their freight. Rate Forecast is like calling up thousands of trucks for every day and every lane simultaneously and seeing the best rate for each lane.