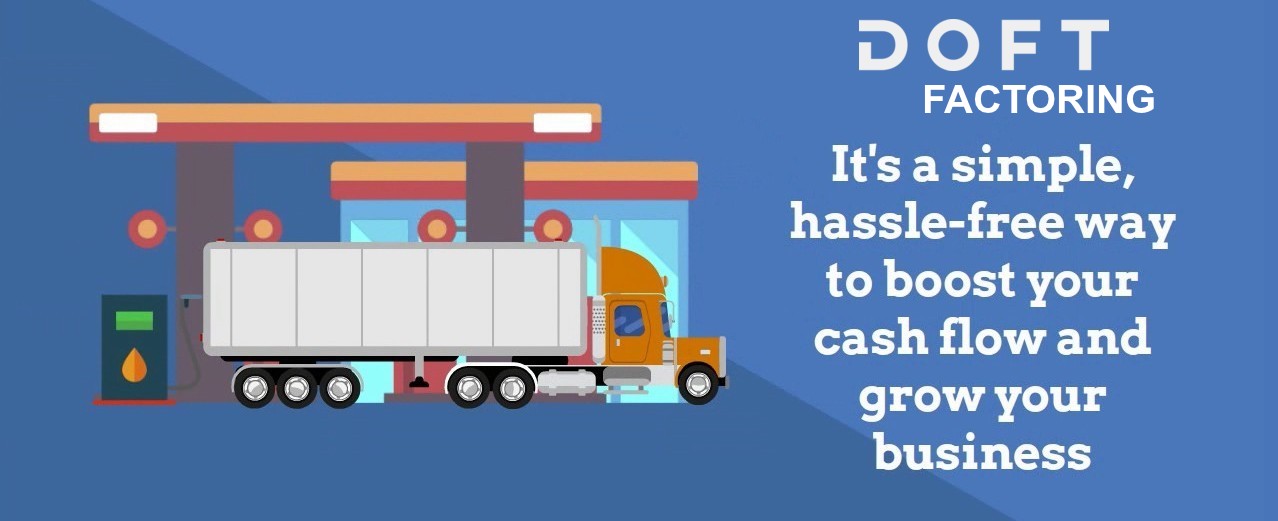 Doft is proud to announce that, in addition to our free load board that provides access to over 150,000 loads each day, we have partnered with SureLine Capital to offer our users factoring facilities. This partnership allows Doft users to apply for invoice factoring and obtain financing at discounted rates and fees below the industry average.
Factoring is an ideal financing solution for companies that have to wait 30+ days to collect on their accounts receivable but need access to their cash much sooner. Factoring with Doft takes the headache out of invoicing, billing, collecting, & applying payments and allows you to do what you do best – grow your business!
Doft offers factoring and accounts receivable financing to the transportation industry for companies that range from start-ups and owner-operators up to well-established fleets. So, if you find your business in an increasing sales and accounts receivable trend with decreasing cash in the bank then please visit Doft Factoring to apply today!
Doft's factoring program offers some of the following benefits:
Up to a 97% advance rate
Factoring fees as low as 2.74%
Funding in as little as 24 hours
No monthly minimum requirements and no early termination fees
Apply today at Doft Factoring
Need assistance keeping your truck loaded? Apply for Doft Dispatch now!
Learn More about Truck Dispatch service.