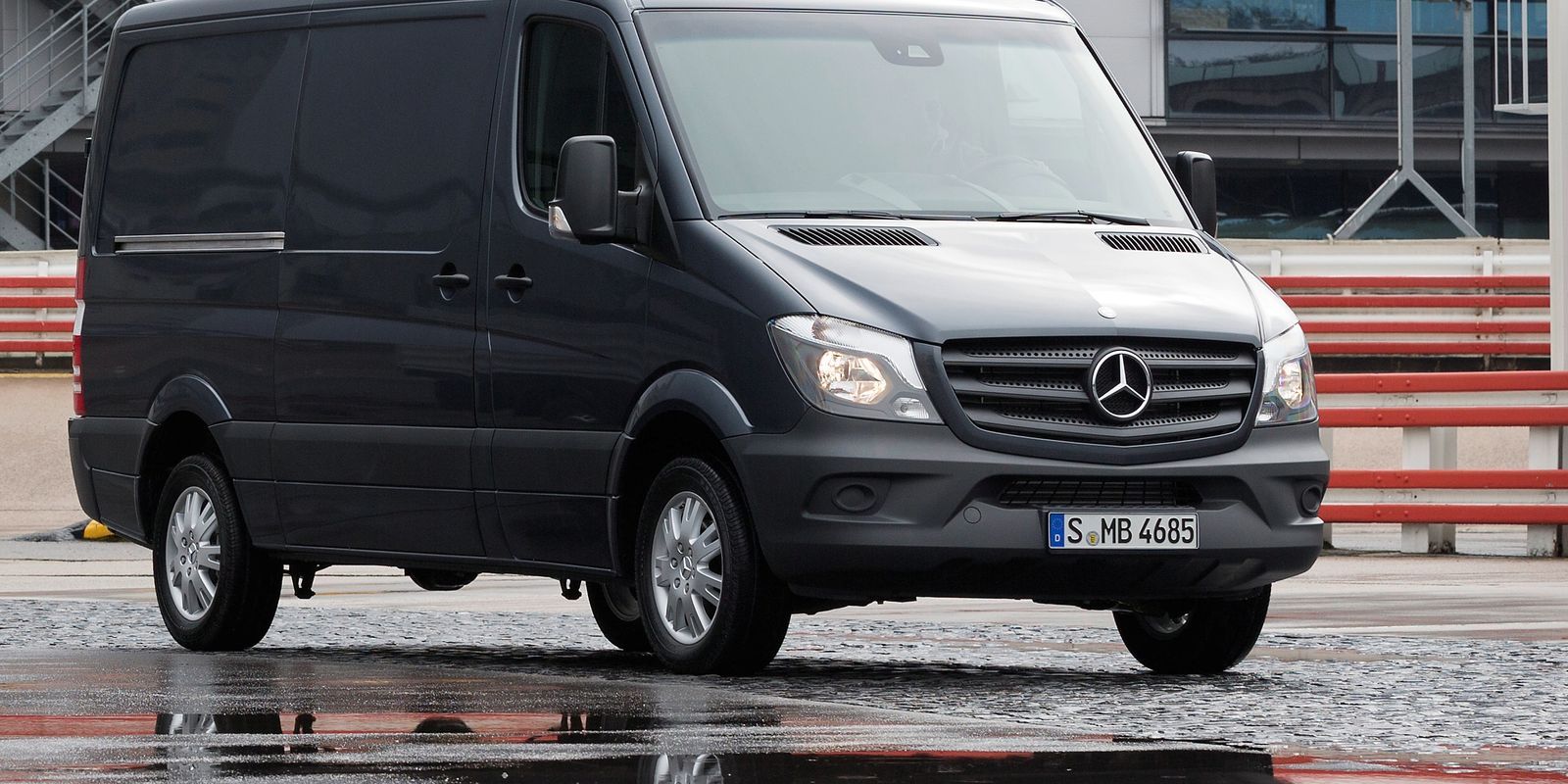 Daimler Vans USA is issuing a recall for more than 43,000 Sprinter vans that are equipped with faulty front passenger airbags.
The vehicles are the latest to be caught in a massive global recall of airbags built by automotive supplier Takata Corp. A defect may cause metal fragments within the airbag to explode in the event of a crash.
The problem has been associated with 12 deaths and more than 200 injuries in the U.S. alone, according to the National Highway Traffic Safety Administration.
The models involved in the recall are the 2007-09 Freightliner Sprinter 2500 and 3500, and the 2007-09 Dodge Sprinter 2500 and 3500. The total number of vehicles affected is 43,689.
Daimler Vans will notify Sprinter owners, and its dealerships will replace the front passenger side airbag free of charge. Owners can contact the NHTSA Vehicle Safety Hotline at (888) 327-4236 or visit safercar.gov.
More than 42 million vehicles are affected by the Takata recalls in total, according to NHTSA.
Takata Corp. filed for bankruptcy in June.
The Sprinter recall, reported to NHTSA on July 28, is the second Sprinter recall due to Takata airbags this year. Daimler issued an earlier recall for 11,279 vehicles on Jan. 10, and another for 136,000 Sprinter vans in 2016.
Daimler introduced the Sprinter van as a Freightliner-brand model when the vehicle made its U.S. debut in 2001. When the company merged with Chrysler to form DaimlerChrysler, it marketed the van as the Dodge Sprinter from 2003 to 2009.
The vans have been sold under the Mercedes-Benz brand since the 2010 model year and are still sold as Freightliners as well. They are popular commercial vans and are commonly modified into recreational vehicles and mobile bases for action-sports enthusiasts.
The Mercedes-Benz Sprinter reached its highest U.S. sales total ever in 2016, with more than 26,000 vehicles sold, according to industry research firm Autodata Corp.
Through the first seven months of 2017, sales have decreased by 5.3 percent to 14,141 compared to the same period in 2016. Sales in the total large van segment have decreased by 3.6 percent to less than 210,000 during that time.
Source: Trucks.com