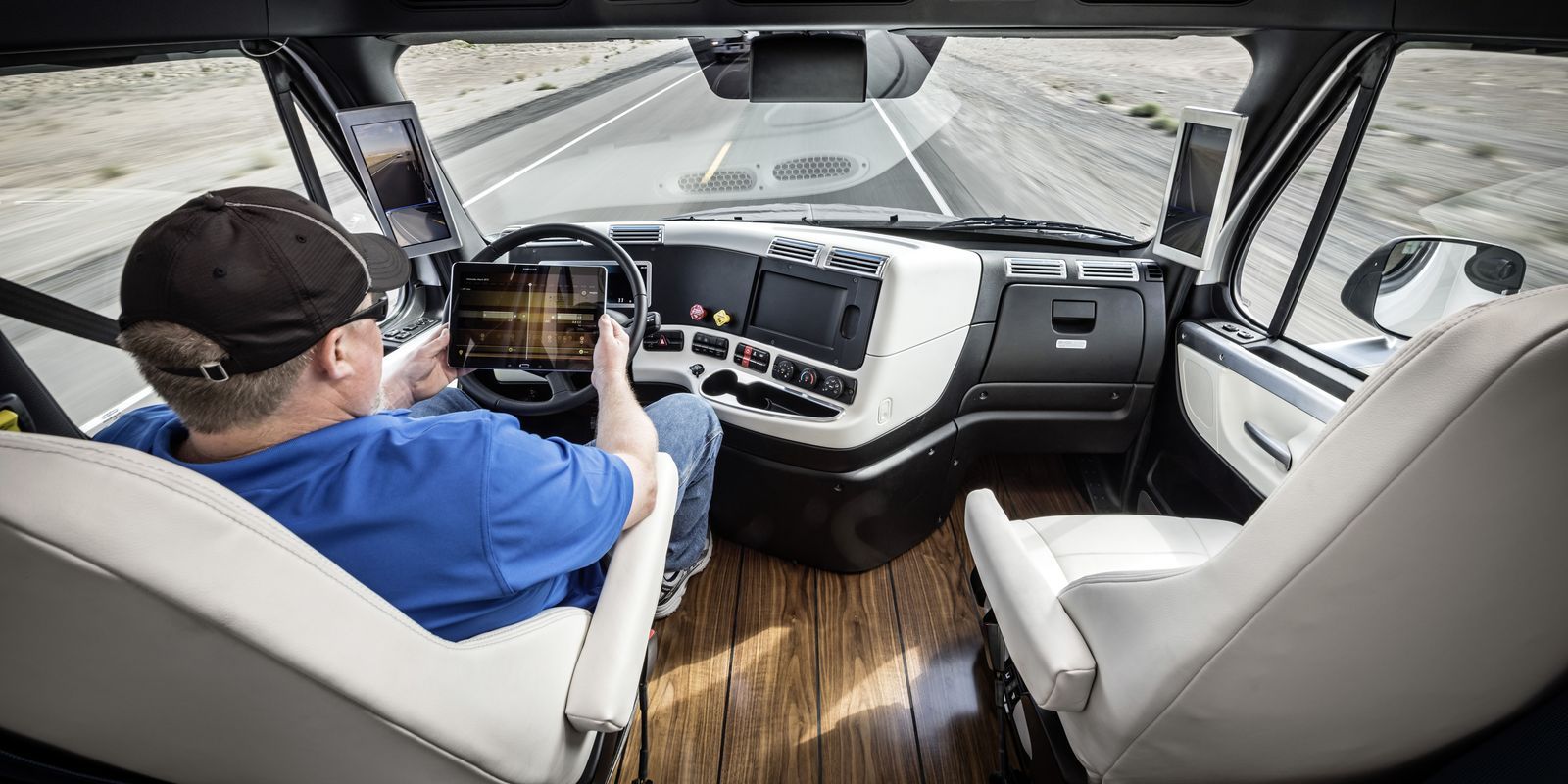 It is pretty much a given that if you fly as a passenger on a commercial airline, at some point during the flight your plane will be guided by autopilot.
That technology has been around long enough for most travelers to get comfortable with the idea.
But when it comes to the concept of autonomous vehicles, we tend to think of that as a pipe dream for future generations.
Yet the future of this technology is closer than we think, and the first real examples of this are being seen in the trucking industry.
In October, Otto, an Uber-owned San Francisco company that outfits trucks with the equipment needed to drive themselves, teamed up with Anheuser-Busch and completed the world's first shipment made by a self-driving truck.
The truck drove itself on Interstate 25 from Fort Collins, Colo., through Denver and on to Colorado Springs.
The driver was out of the driver's seat during the entire 120-mile stretch of highway.
It should be noted that the driverless portion of the trip was exclusively on highway. Using autonomous trucks in urban street settings is still in testing stages.
Improved efficiencies
James Sembrot, senior director of logistics at Anheuser-Busch, praised the accomplishment, saying that self-driving technologies will be able to help the company improve safety, reduce emissions and yield operational efficiencies for shipments.
Speaking at an MIT Technology EmTech Digital conference in San Francisco in March, Otto co-founder Lior Ron said the next couple of years will see the development of technology that will allow a driverless truck to handle any condition on the road.
"I don't think there's anything more profound technology-wise than teaching computers how to drive, and it will fundamentally change society," Ron said. "These trucks will be able to perceive everything, be able to act faster and as a result make that truck driver monitoring the system and the act of truck driving much safer."
Ron said the technology will not happen overnight and will only occur in baby steps.
"For the foreseeable future, drivers (using autonomous trucks) will be needed as co-pilots," Ron said. "Humans are needed to navigate city streets."
One sticking point to Otto's future is a lawsuit filed by Alphabet's self-driving car unit Waymo, which alleges that the company stole intellectual property. Alphabet is Google's parent company.
The outcome of that suit is pending. But as the technology rapidly advances, there are other concerns within the trucking industry.
Jobs eliminated
A report issued by four European transport groups said that if efforts to widely advance self-driving commercial trucks are successful, between 2 million to 4.4 million truck-driving jobs could be eliminated in the U.S. and Europe in the next 13 years.
Speaking to a panel of U.S. lawmakers in December during a roundtable on the future of autonomous vehicles that was organized by the House Transportation and Infrastructure Committee, American Trucking Associations President Chris Spear said new technology will not displace truck drivers.
"I think you're always going to need drivers in trucks in the cityscapes to do the pickups and deliveries," Spear said. "If you equate it to pilots, you still have pilots in the cockpit. They do taxiing, they do the takeoff, they do the landing. What we're talking about is at cruising altitude hitting that autopilot button."
Joseph Canell, a truck driver based in Harrisonville, Mo., who began his own YouTube channel, commented on a recent video post that he doesn't believe autonomous trucks will wipe out truck-driving jobs.
"Right now, it is being pushed hard by many manufacturers to get it going," Canell said. "It's a great cost saving. I think by 2035 they are calling for 600,000 trucks.
"It would be completely irresponsible for an autonomous truck manufacturer to think a computer system will always remain 100 percent," Canell said. "That would be negligent."
However, Canell said, it would almost certainly take away from the pay of the driver.
"It's the wave of the future," he said. "It's life-evolving. I don't have a negative opinion: I'm not afraid of it. If they get it right, it will lower accident and injury rates of truckers."
According to statistics from the National Highway Traffic Safety Administration, in 2015, 4,067 people were killed and 116,000 people were injured in crashes involving large trucks.
The Trucking Alliance represents eight large trucking companies that operate 68,000 trucks and 175,000 semitrailers and employ more than 52,000 people.
Its board of directors recently passed a resolution saying it "supports the development of advanced vehicle technologies that enable commercial drivers to utilize highly automated driving systems, enhancing their safety and security."
But the alliance also stated that it believes commercial drivers are an indispensable asset to the safe operation of commercial vehicles.
Drivers are integral
The group said it believes that commercial drivers are integral to the supply chain accountability to include the management of unforeseen weather events, emergencies, detours, vehicle conditions, computer software programs, cybersecurity disruptions and cargo security, and in providing efficient customer services.
U.S. Transportation Secretary Elaine Chao said the new automated technologies have the potential to change commercial transportation.
Speaking in March at a gathering of state highway officials for a legislative conference of the American State Highway and Transportation Officials, Chao said research shows that 94 percent of crashes are caused by human error.
"Automated technology has the potential to help eliminate human error and reduce crashes and fatalities," Chao said. "So there's a lot at stake in getting this technology right."
By David A. Kostival
Source: ReadingEagle Business Weekly