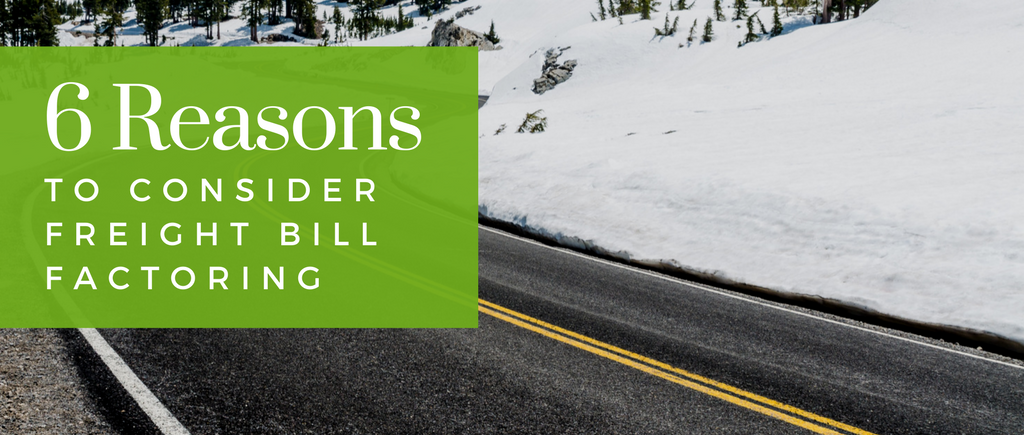 Freight bill factoring has become a mainstay in the trucking business. Those fleet owners and independent owner-operators who have yet to make the switch may want to consider the following points to see how freight bill factoring can make business run easier.
Fast Access To Cash
Traditional working capital solutions, such as bank loans and merchant cash advances, take time to set up and process before funds are made available. Freight bill factoring, on the other hand, delivers cash from open invoices with 24 hours.
Freight Bill Factoring Is A Zero Debt Option
Loans force truckers to assume debt in exchange for short-term capital. When that capital is used up, the original financial strains will reappear, only this time with the added burden of debt from the bank loan.
Keeping Trucks Moving
Freight factoring services are coupled with fuel card programs. Fuel card programs allow drivers to keep their tanks full, and usually offer discounts at service stations, as well as other benefits. Revenue from converted invoiced can be deposited directly onto fuel cards to ensure timely deliveries and lower costs across the board.
No More Cash Flow Problems
Freight bill factoring eliminates any gaps in cash flow which regularly occur due to payment schedules. When invoices have aging period of 30 days or longer, the staggered payments from customers can translate to periods when no revenue is being received. For fleets, a gap in cash flow can place a big strain on operations, forcing owners to scale back on accepting delivery orders, and worse, missing payroll. For independent drivers, a gap in payment can mean there isn't enough money available to purchase gas for the trip home.
Your Credit Isn't On The Line
For many truckers and fleet owners, getting a bank loan for any reason can be a challenge due to credit ratings. Freight bill factoring is not tied to your credit ratings. Owner operators and fleets alike can preserve and continue to improve their credit ratings, while getting access to the working capital they need from open invoices.
Growth
Factoring services grow as you take on more customers and make more deliveries. Instead of relying on a trickling stream of revenue, factoring services will turn cash flow into a raging river with increased business.